Eric Swanstrom (Swanny)
REALTOR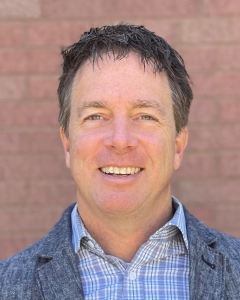 I have a passion for real estate and helping people through the process of buying and selling homes. Whether you're just starting your home search or ready to take the next step in home-ownership, I believe it's important to work with an agent who has the desire to go above and beyond in meeting your expectations. Top-notch communication, education and putting YOUR NEEDS FIRST are my primary tools so you can HAVE FUN in your buying or selling experience. Plus, my analytical skills and background in construction provide you the optimal support in making these important decisions.
I look forward to learning about you and helping with your real estate needs. Please call, text or send an online request and I will respond as soon as possible. I look forward to assisting you!
Testimonials from Realtor.com
Read all reviews
Reviewed by The Blake Family
Blaine, MN in 2019
Overall Rating 5/5
Responsiveness 5/5
Negotiation Skills 5/5
Professionalism & Communication 5/5
Market Expertise 5/5
- We hit the jackpot when we met Eric. He was extremely easy to work with. We were always able to reach him, he was quick to find answers for us, and always acted in our best interest. It was very clear that his goal wasn't to sell us just any house. His goal was to help us find the home that was meant for our family. He was also very helpful in helping us get our previous home ready to put on market and that made for a FAST sale. We are now happily living in our new home that we will raise our family in for years to come. We cannot thank Eric enough and would recommend working with him to anybody!
Reviewed by Krissy
Jun 19, 2019
Bought and sold home in Elk River, MN in 2019
Overall rating 5/5
Market expertise 5/5
Responsiveness 5/5
Negotiation skills 5/5
Professionalism & Communication 5/5
- My husband and I were just beginning to look at houses while getting our townhome ready to sell. I had found a house and inquired without yet having an agent, and received a call back from Eric. As it turns out, the house was not what we wanted in a home, but Eric was exactly what we needed in an agent. From day one, he was professional, knowledgeable, patient and unassuming. Eric assisted us in both selling our townhome and buying our home. He went to bat for us, and did so many "little" things along the way that to us, were really huge things. I can promise you that you won't find many others that will work as hard as Eric, with the knowledge, resources, and passion that he has. I will absolutely recommend him to anyone I know looking to buy or sell!
Source: Realtor.com
Read all reviews